The Southern California Planning Congress
thanks our panelists for this successful event!

Homeward Bound:
Towards Ending Homelessness in LA
Tuesday, March 28, 2017

Meet and Greet at 6:30 p.m.,
Dinner at 7:00 p.m.
Taix French Restaurant
1911 West Sunset Boulevard,
Los Angeles, CA 90026

The City of Los Angeles is out to end homelessness. With an estimated 28,000 people living on LA streets and 47,000 County-wide, encampments have become a familiar part of the urban fabric. Recently, LA voters approved HHH, a $1.2 billion bond measure with a self-imposed property tax assessment of $9.64 for each $100,000 of property valuation. The measure will help build 1,000 housing units for homeless people annually over a 10-year period along with County support services geared toward re-entry into a healthier lifestyle. The implementation period includes units built on city-owned property. Join our panel discussion on the leadership ingredients for this important initiative, development and design challenges, and its possible application for other cities.
Our panel speakers: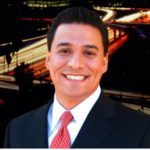 The Honorable José Huizar
The Honorable José Huizar was elected to the Los Angeles City Council's 14th District in 2005. He has taken a leadership role in addressing homelessness as the chair of the City's first-ever Ad Hoc Committee on Homelessness. In Downtown's Skid Row community, the Councilmember has successfully brought in L.A. County medical, mental health, drug rehabilitation, and other service providers to coordinate with the City as part of the Operation Healthy Streets cleanup initiative. He received a Bachelor of Arts degree from the University of California, Berkeley, a Master's degree in Public Affairs and Urban Planning from Princeton University, and a Juris Doctorate from the UCLA School of Law. He is the first Mexican immigrant elected to the City Council in Los Angeles' history and in 2004, he became the first Latino to serve on the Princeton Board of Trustees.

Charles E. Loveman, Jr.
Mr. Charles Loveman is the Executive Director of Heritage Housing Partners in Pasadena.  His expertise includes development projects involving public sector financial participation in private development deals.  He is active in community housing and historic preservation organizations and currently Chairman of the Board of Trustees at The Waverly School. Charles is the former President of the Los Angeles Neighborhood Initiative, Board President of the West Hollywood Community Housing Corporation, and Board Member of the California Preservation Foundation. Charles has also served as a Planning Commissioner for the City of West Hollywood and as a Senior City Planner with the Community Redevelopment Agency of the City of Los Angeles. He received an undergraduate degree from Stanford University, a Master's degree in City Planning from Harvard University, and an MBA from UCLA.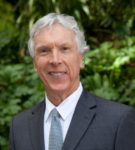 Michael Dieden
Mr. Michael Dieden founded Creative Housing Associates, LLC, in 1997, as a pioneer in the transit-oriented development field. Over his career Michael has successfully developed a number of award-winning projects, and has extensive experience in dealing with complex public-private partnerships and navigating the often challenging politics of real estate development.  Michael quickly earned a reputation as the premier community consensus-builder in California.  Urban Land magazine profiled Michael's groundbreaking approach in the article, "Listening to the Community, New Rules for successful Development."  He has developed many award-winning urban infill projects, including the iconic Mission-Meridian Village adjacent to the Gold Line station in South Pasadena.  He was educated at Gonzaga University, Laney College, and the University of California at Berkeley, where he studied Sociology and Philosophy.

DINNER MENU
Dinner entrees include fresh French baguette, soup du jour,
mixed greens with house vinaigrette dressing.
With one of the following selections:
Coq Au Vin –
Traditional French dish of chicken cooked in a red wine sauce with
mushrooms and pearl onions.
Fresh Boneless Trout Almondine –
Sautéed boneless trout, grilled almonds, lemon emulsion, and leek duxelles fondue
Pasta Monegasque –
Penne paste with tomatoes, garlic, basil and olive oil.
All with sherbet and coffee or tea.


REGISTRATION AND PAYMENT
– This event has passed –
Cost: $40 general public, $25 for students with ID

After the on-line registration closure date, refunds will not be provided.
On-site registration (by check only) is an additional $10 and not guaranteed.
This event is eligible for 1.5 hours of AICP Certificate Maintenance Self-Reporting Credit.
In partnership with the the Los Angeles Section of the American Planning Association.

Questions?
For further information contact Bob Fazio at (626) 765-4036 or at
rjfazio@mac.com
.
Also, visit our Facebook page and click the "like" button to receive future updates as they are posted.
You can also follow us via Twitter for updates.
Thanks to our Panelists! Homeward Bound: Towards Ending Homelessness in LA